Adapted Digital Assessments
Who can use digital papers?
Pupils who are placed at a 'substantial disadvantage' with the usual 'published assessment arrangements'.
They are for learners who:
have difficulty with reading ordinary exam papers,
and/or with writing or recording responses.
For these pupils, the school can apply to the SQA to use 'Assessment Arrangements' for disabled candidates and/or those identified as having ASN.
A key part of this is ensuring schools and SQA meet their duties under the equality act 2010.
How many pupils are using them?
In 2018, there were:
6,662 requests for digital papers for 2,670 candidates.
59% of state schools in Scotland use digital papers.
What do digital papers look like?
There are 2 types of digital paper:
'Question and answer' digital papers
'Question only' digital papers
'Question and answer' papers
PDF file with answer boxes

in the paper itself

for candidates to type their answers on screen.
'Question only' papers
Supplied with 'Digital Answer Booklets' for candidates to type their answers into a separate file.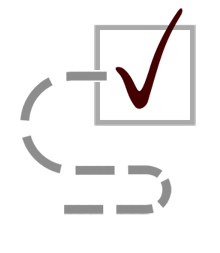 How easy are they to implement?
1. The school requests digital papers from SQA using the online Assessment Arrangements Request (AAR) system.
2. SQA sends the digital papers on CD some weeks in advance of the day of the exam.
3. On the day of the exam, school staff load the the digital papers (and answer booklets, if required) on to:
A Windows computer with Adobe Reader, Microsoft Word and a text reader;
or an iPad (various apps);
or a Chromebook - we are still researching which apps and extensions are best to use.
4. Completed digital papers and answer booklets are printed off and sent to the SQA to be marked.